Introduction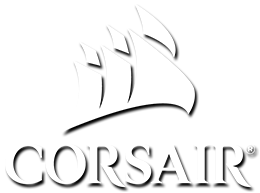 Product on Review:
Corsair K83 Wireless
Manufacturer:
Corsair
Street Price:
£99.99 / $99.99
Corsair are no stranger to the keyboard market, offering a keyboard for almost any budget and use-case; starting at around £50 and going all the way up to £195 for the Platinum K95. Something new to Corsair's portfolio are wireless keyboards, most likely brought on by improving battery technologies paired with improved wireless transmission performance. We've already seen the Corsair K63 wireless mechanical keyboard but today we look at something with a slightly different goal in mind.
The Corsair K83 Wireless Entertainment keyboard pairs a wireless keyboard with a wireless trackpad to form a single device capable of full control over your PC. The keyboard can be used in wired mode, as a standard desktop keyboard or wirelessly if you wish to sit on the sofa and use your PC through your TV.
A refined style and sturdy build are the order of play, with a brushed aluminium fascia and contoured keycaps with a matched colour theme. The K83 Wireless also offers white LED backlit keys for ease of use in dimly lit rooms.
Wireless communication can be achieved using the included USB adaptor, offering 128-bit AES encryption, or via a low-latency Bluetooth wireless connection. Battery life is claimed to be up to 40 hours without backlighting and 18 hours with.
An intuitive joystick with click buttons can be used to play games or for browsing menus, we'll be sure to check that out in detail.
Everything seems to be in check, with a good claimed battery life and premium design features, but how does it fair in the real world? Let's find out.
Corsair on the K83 Wireless:
The K83 Wireless Entertainment Keyboard offers the latest in living room media control. Refined aluminium design with white backlighting looks stunning and even in the dark. An integrated touchpad and joystick make navigating menus and playing games smooth and intuitive, while comfort-contoured keycaps make typing on your couch as easy as your desktop. Connect to your living room PC, compatible smart TV and streaming media player, with a choice of ultra-fast 2.4GHz wireless or low-latency Bluetooth wireless. The K83 Wireless is ready whenever you decide to press play with up to 40 continious hours of USB rechargeable battery life. Combining stylish design with the latest in multi-function control, the K83 Wireless gives you a front row seat to your living room entertainment.