Introduction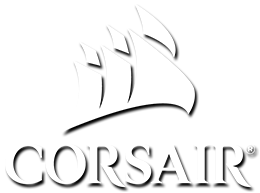 Product on Review
:
Corsair Lapdog
Manufacturer and Sponsor
:
Corsair
Street Price
: UK: £119.99, US: $119.99
(
Save £29.99 when bought with a K70 keyboard
)
Gaming in the living room environment has been dominated by the games consoles for, well, ever. Though with the coming Steam machines, Steam OS, combined with large, Ultra High definition TV screens, this trend is set to change. Using the living for PC gaming tends to be relatively stressful and awkward particularly with games where a keyboard and mouse is a must have. Our experiences alone range from sitting against the sofa, pulling up a coffee table, using cushions, chopping boards and receiving several splinters from left over ply. So Corsair have now released a solution to fix all of that and have rather fittingly named it the Lapdog.
Featuring a squishy memory foam cushion that attaches to the base of a frame via magnets, it perfectly encapsulates the popular K65/K70 mechanical keyboards (thus offering the Lapdog and K70 as a bundle). The 4-port USB 3.0 hub has 2x interior ports for your keyboard and mouse, and 2x exterior (including a fast charging port) for additional devices such as your USB gaming headset and smartphone. The mousepad area is a generous 11" x 11" so there is enough space for those that like to play FPSs with a low DPI.
Overview by Corsair
LAPDOG is the portable gaming control center that brings precision desktop gaming performance to your couch. Designed to support CORSAIR K65 and K70 keyboards and featuring a built-in large mouse pad with dedicated USB ports for your mouse, LAPDOG is engineered from the ground up to enable an authentic 4K gaming experience in your living room.