Introduction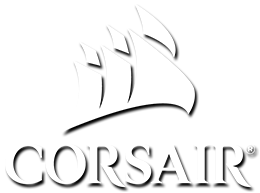 Product on Review:
Nightsword RGB Tunable FPS/MOBA Gaming Mouse
Manufacturer:
Corsair
Street Price:
£69.99 GBP / $79.99 USD / $119.99 AUD
Following on from the release of the
M55 RGB Pro
, the
Glaive RGB Pro
& the
Ironclaw RGB Wireless
comes the Corsair Nightsword RGB Tunable FPS/MOBA Gaming Mouse.
It seems that Corsair's aim with their recent releases is to leave no niche of mouse user feeling left out, and this release is aimed at the FPS/MOBA gamers who like their mouse to be just right, the Corsair Nightsword RGB is a mouse that features a Smart, tunable weight system which has been developed exclusively by Corsair, and has some differences to other options on the market which may make it worth your consideration.
Another notable inclusion is a custom PixArt native 18,000 DPI Optical Sensor, which has been developed in conjunction with PixArt to ensure high performance & accuracy. The DPI of the mouse can be adjusted from between 100 up to 18,00 in single digit adjustments so you can really deep dive into getting the mouse set up just right for your needs.
Other features that help cement the target market this mouse is aimed at is the 10 fully reprogrammable buttons, the 4 zone RGB backlighting and the futuristic design that Corsair have gone for is somewhat reminiscent of their Dark Core models, as well as being similar to Logitech's G502 in both design & feature set.
The question from us is does the Corsair Nightsword RGB do enough to set itself apart from not only other competitors, but from the products surrounding it in Corsairs line up, read on to find out.
Corsair on the Nightsword RGB:
Hit all your skill shots and stay zeroed-in on your targets. Total sensitivity customization and ultra-accurate tracking are at your disposal with a custom Pixart PMW3391 optical sensor which adjusts in 1 DPI resolutions steps.