Introduction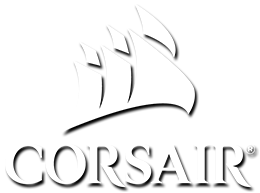 Product on Review
:
SABRE RGB PRO WIRELESS CHAMPION SERIES
Manufacturer
:
CORSAIR
MSRP
:
- UK: £89.99 inc. V.A.T.
- US: $109.99 excl Tax
- EU: €99.99 inc. Tax
- AUS: AU$169.00 inc. Tax
Introduction
In 2021 we can say with some confidence that there's no more competitive segment in the PC market than the peripheral segment. Dozens upon dozens of models; lightweight to heavyweight; per-genre adaptations; aesthetics and lighting; pick a niche there are multiple models catering to it, all contributing to a very healthy state of affairs with room for minnows through to major players. And that's where we come to the manufacturer of the latest hardware tested for review,
CORSAIR
.
Earlier this year CORSAIR launched the
SABRE RGB PRO
, a fresh take on the range of the same name with a heavy emphasis on low weight yet larger dimensions. It is part of an ongoing refresh to their product lineup being undertaken through the past year or so similar like the KATAR PRO and HS80, implementing new technologies and more generally adapting to changing consumer preferences.
The
SABRE RGB PRO WIRELESS
builds on the foundations laid by the SABRE RGB PRO in a very real sense. The shape and low-weight focus remains the same, but core components are changed to better suit the twin tenets of mobility and flexibility while maintaining or even extending its gaming credentials.
In common with the KATAR PRO WIRELESS the SABRE RGB PRO WIRELESS integrates both Bluetooth 4.2 + LE and CORSAIR's own SLIPSTREAM 2.4 GHz technology. The former makes it more broadly compatible with non-desktop devices, particularly Chromebooks and Apple iOS hardware, while the latter is a proprietary low-latency protocol that's ideal for twitch gaming. A battery life span of up to 90 hours means it can keep on trucking for extended sessions without worrying too greatly about running out of power before you're ready to charge it.
Pushing the gaming angle further is a new custom optical sensor dubbed the MARKSMAN that's been developed in conjunction with imaging specialists
PixArt
. Operating at a resolution of up to 26000 DPI, tracking at up to 650 IPS and capable of handling acceleration of 50G without breaking a sweat, the MARKSMAN is a considerable on paper upgrade from the PixArt PMW3392 of the SABRE's wired counterpart.
The SABRE RGB PRO WIRELESS arrives as part of CORSAIR's CHAMPION SERIES, a category of peripherals with pretensions towards Esports representation. They all boast top performing components and, with the range now relatively broad, the overall theme is offering plenty of variety for high calibre gamers with varying preferences in shape, weight and performance dynamics.
The SABRE RGB PRO WIRELESS has a £40 premium over the wired model, coming in at $109.99 or £89.99 inc. V.A.T. in the UK. Its competition among wireless mice in the £60-£90 bracket is fierce, particularly when judging by today's street price rather than MSRP; Logitech, SteelSeries and Razer all have popular and entrenched models available today in the same ballpark. The SABRE will be hard pressed to pull ahead, needing some compelling secret sauce in addition to RGB iCUE lighting and a high tech. sensor.
About the CORSAIR SABRE RGB PRO WIRELESS
The CORSAIR SABRE RGB PRO WIRELESS Gaming Mouse is designed for and tested by esports pros, weighing an ultra-light 79g and equipped with SLIPSTREAM WIRELESS technology to achieve lightning-fast response times and 2,000Hz hyper-polling. CORSAIR QUICKSTRIKE buttons provide zero gap between the primary mouse buttons and their switches for fast and responsive clicks. The SABRE RGB PRO WIRELESS boasts a 26,000 DPI MARKSMAN optical sensor customizable in 1 DPI steps, with a dedicated button to cycle through five DPI presets on-the-fly. Finished with high-quality materials such as 50 million click-rated OMRON switches and 100% PTFE glide pads, the SABRE RGB PRO WIRELESS cuts through the competition. At an MSRP of $109.99 USD, the SABRE RGB PRO WIRELESS CHAMPION SERIES is tournament primed and ready.