Introduction
Product on Review:
Fnatic STREAK
Manufacturer:
Fnatic Gear
Street Price:
€129.99 / $129.99
It seems like full-sized mechanical keyboards are everywhere and with pretty much every peripheral maker having at least one or two models, that is no surprise. The keyboard market is very large, and companies want to be a part of that, but that means that it is tougher than ever for consumers to select from the broad range of offerings. Today we'll be taking a look at one such offering from Fnatic Gear, and that is in the shape of their STREAK which is a Cherry MX equipped mechanical keyboard.
The Fnatic STREAK shares a lot of its core components with its smaller sibling the
miniSTREAK
. These include the same selection of switches available of which there are four flavours. Our sample comes with the Cherry MX Red Silent, but the STREAK can be purchased with either the MX Blue, Brown or Red, each of which has their own character traits. The Red Silent we have behave very similarly to the regular MX Reds but are quieter, this makes them ideal for streamers that use a sensitive mic for streaming or for those that don't like the noise Cherry Reds make. Other identical features include a 1000Hz polling rate, an NXP Microcontroller, fully customisable RGB illumination and more. What is different though is the integrated USB pass-through, full-size numpad and the addition of a metal volume control wheel.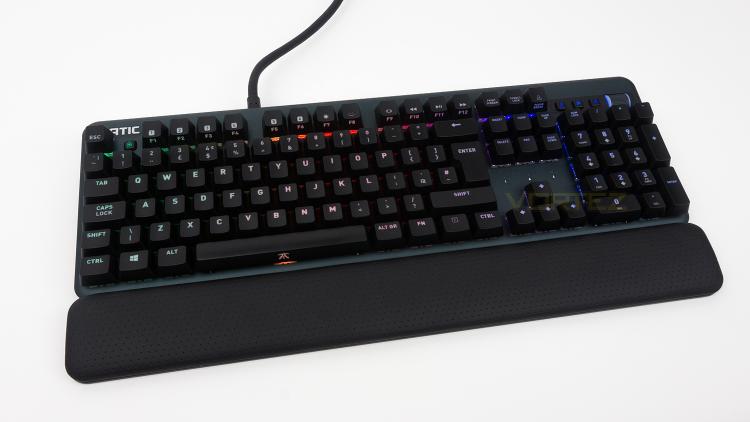 Fnatic on the STREAK:
STREAK is a super-thin, fully RGB mechanical keyboard optimised for esports. Complete with Cherry MX switches, comfort focused design, hundreds of customisation options, and a precision engineered metal build that our pro's rely on to win.