Closer Look
The Cloud II overview
The design is similar to the previous with exception to the colour. Note, the stitching on top of the headband actually fixes a wear issue observed with the QPad versions, where the edges start to 'peel' after substantial use.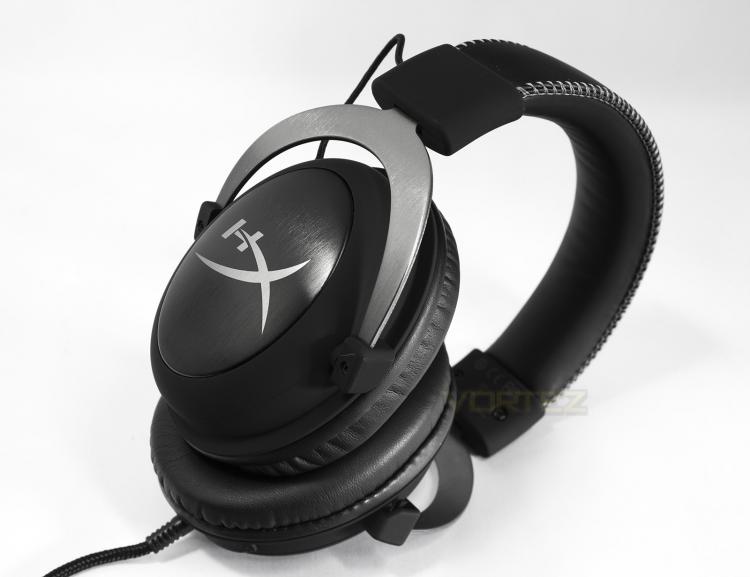 Side view
Adorned with the HyperX brand logo set into beautiful brushed gunmetal aluminium. The headband has soft memory foam running the full length for maximum comfort.
Macro love
Large earcups
Something worth mentioning is that, unlike the QPad QH-90 which has real soft leather earpads, the default earpads here are PU leather. There are pros and cons to each material, such as leather isn't as breathable, making hot sweaty days potentially a little more unpleasant, though leather is arguably more durable and more plesant to the touch. Though, saving on the cost of leather with PU leather, you still get that leather feel, that is more breathable. PU leather is a common choice for many headsets and though may not be as durable as real leather, it should still last the life of the warranty. Remember that the Cloud II comes with a plush velour alternative, and as they are replaceable there is no major concern regardless.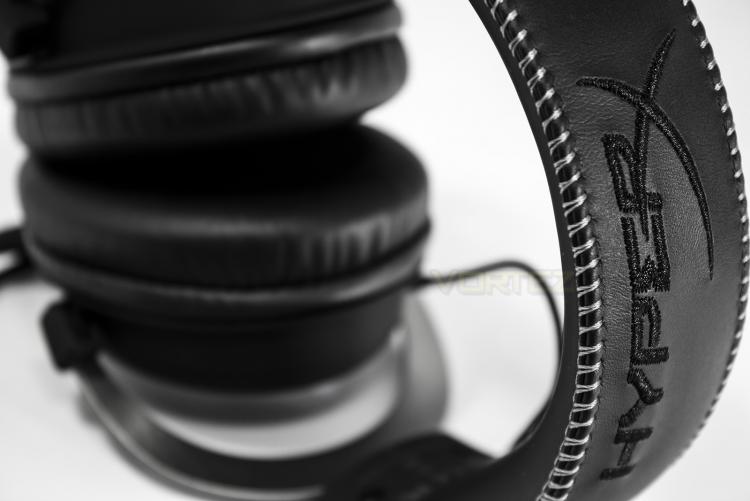 Embroidered HyperX logo
Adjustable size
The Cloud II headset with microphone