Packaging & Accessories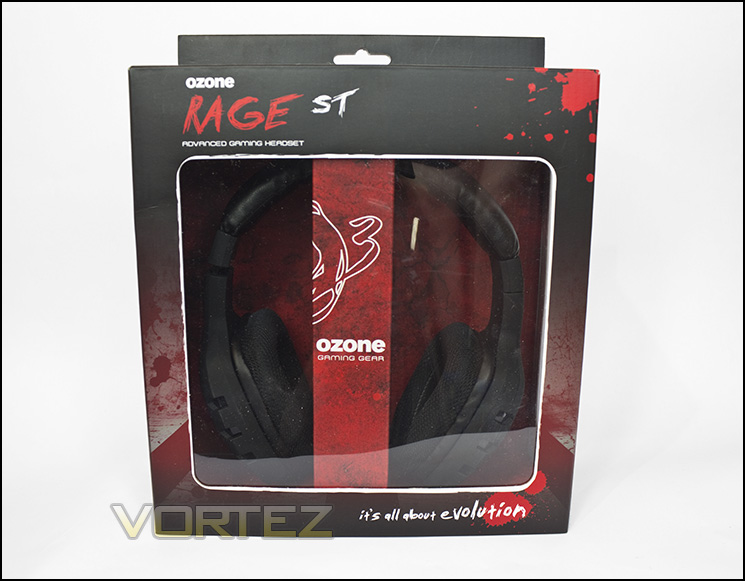 Packaging fascia
The box is plastered with grungy style red on black with a large window displaying the product itself. Not too over the top and allows for an informed choice of what you are picking up.
Reverse side of the packaging
On the back of the box we see a diagram of the headset which points out the key features. At the bottom we see multilingual small print the details the specifications.
Simplicity would be a good word to use
Nothing unnecessary to be found here, in the box we fine a quick guide and the detachable microphone. The detachable mic is such a good idea when implemented well. Having a mic attached to your headset that you aren't using can often get in the way or even adds excess weight to the product. While it may end up being easily lost, it does allow further flexibility as it allows you to use the headset to listen to music on your portable device without a hench robotic aerial of a microphone sticking out of the side of your head that will undoubtedly lead to jokes, quotes and imitations of fighter pilots. The only thing missing to make a true dimorphic headphone/headset, would be to tackle that pink 3.5mm jack flopping around.