Closer Look
Front view
Initial impressions of this headset is that it is very light and sturdy. The ear cups do not fold and the design is relatively sleek and attractive.
Side view
The ear cups are covered in a rubber that has the Ozone logo on it. This coating is the variant between the difference colours, this of course is the black edition. The cut outs along the edge create a slight industrial/gamer aesthetic.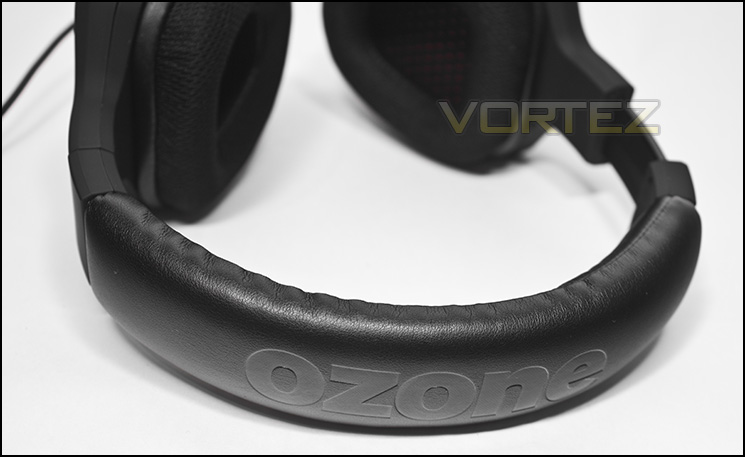 Top of the headband
The foam padding is thin but has a nice squidgyness to it which promises comfort. Alone the top we can see the Ozone brand name.
Inside the ear cup
The ear cup is fairly large and the black cloth is broken up by some signature red. The foam padding is thick and looks like it should provide a comfortable fit.
The inline Volume control
The inline remote feels of good quality and isn't as fragile as some other in lines I have experienced.
Reverse side of the controller
On the back of the in line controller we can find the microphone on/off switch.