Introduction
Product on Review
:
Razer Orochi
Manufacturer and Sponsor
:
RAZER
Street Price
: £64.99 GBP - $69.99 USD
Portable in size, the Orochi looks to notebook users that are often moving around but also want that little extra from their mouse for some side gaming. The Orochi caters for exactly this situation by improving its battery life by up to double over its predecesor due to switching to Bluetooth LE connectivity. This Promises around 60hours of continuous wireless usage, so there is plenty of juice to keep you going in casual circumstances. In wireless mode, the Orochi boasts a modest 8ms response time (125Hz polling), but when you want to get down and serious with some gaming, you can unlock the beast by plugging in the USB cable, resulting in a more gamer friendly 1ms response time.
The Orochi comes with various changes to keep in with its contemporaries including a slightly refreshed aesthetic, rubberised side grips and Chroma lighting.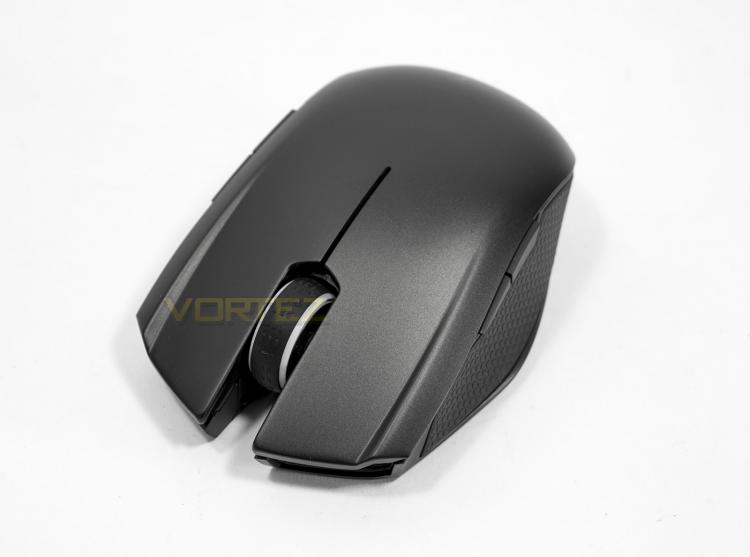 Overview by Razer
Retaining the name of its predecessor, the new Razer Orochi features the latest in sensor and battery technology to give gamers pinpoint accuracy and more than double the playing time in wireless mode. Complimenting this overhaul, Razer has also added Chroma lighting, dual mode connectivity and a completely re-engineered shell with a metal top to make the Razer Orochi the most advanced notebook mouse to date.

At the heart of the new Razer Orochi is a 4G, 8,200 DPI laser sensor – the highest DPI sensor ever designed into a mobile gaming mouse. The result is pinpoint precise tracking for incredible accuracy and movement speeds of up to 210 inches per second with 50 G acceleration, making the Razer Orochi ideal for every game and play style, from fast reaction FPS-gameplay through to high accuracy MOBAs.