Introduction
Product on Review
:
840 EVO 750GB
Manufacturer and Sponsor
:
Samsung
Street Price
:
120GB
:
£86.99
250GB
:
£148.99
500GB
:
£289.99
750GB
:
£415.99
1000GB
:
£509.99
It was only last week that we were involved with the launch of the new
Samsung 840 EVO
. Key Samsung specialists were on hand to divulge all of the technical information surrounding this new drive and we witnessed a live demo of this very drive being shown at the Global Summit in South Korea. Aside from the assortment of technological inclusions we learned that a burly 1TB model would be available to this new product line – something which hasn't yet been a possibility in the storage SSD sector.
The new 840 EVO arrives with a new 3-core MEX controller and 1x nm Samsung toggle NAND. Improvements have been made to the hardware specification and an exciting new RAPID mode feature will be available for EVO with Magician V4.2 which pushes transfer speeds beyond 500MB/s. Later in our review we will be delving into the advantages of RAPID mode and seeing how it benefits the user.
Although improvements have been made to EVO over the Pro model, Samsung still have the 840 Pro reserved for unrivalled high-performance whilst EVO is made available for everyday performance usage.
Can Samsung continue to impress with EVO? Let's find out!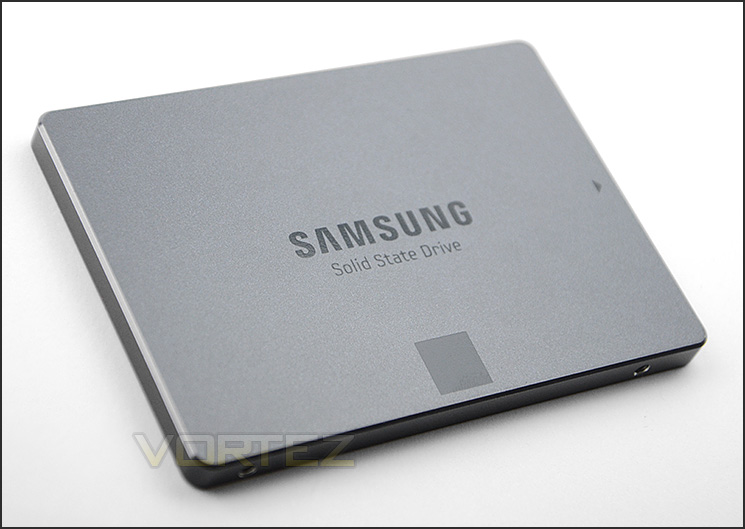 Samsung's take on 840 EVO
Samsung has released the entry-level SSD '840 EVO' line-up with significantly higher sequential write performance. Utilizing the industry's most compact 10nm-class 128Gb high-performance NAND, Samsung proprietary controller and Turbo Write drive, the Samsung SSD 840 EVO boasts superior performance. The Samsung SSD 840 EVO also has flexible product supply capacity, making it the most competitive device on the market today.

Compared with the 250GB 840 Series SSD, the highest selling capacity of the 840 lineup, the new 250GB 840 EVO now delivers 520MB/s sequential write speed – making it more than 2 times faster than last generation. In the case of 120GB model, the 840 EVO achieves 410MB/s sequential write speed, which is approximately 3 times as fast as that of the 120GB 840 Series SSD.