Introduction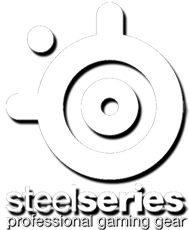 Product on Review:
SteelSeries Arctis Nova 7 Wireless
Manufacturer:
SteelSeries
Street Price:
USD - $179.99
GBP - £174.99
AUS - $199.99
SteelSeries have ran with their Arctis headset lineup for well over a decade now, with no real drastic changes to the formula along the way. They hit the nail on the head from the outset and have stuck to their winning ways from then, but earlier this year they refreshed the Nova Pro, their flagship headset, with an all-new appearance; which now trickles down the range to the sample we have in today, the Arctis Nova 7 Wireless.
Sporting two high-fidelity 40mm drivers, the Nova 7 Wireless promises to provide the user with 360 degrees of Spatial Audio (via Sonar), allowing you to immediately identify the direction for your next move. The headset is also fully compatible with Tempest 3D Audio for the PS5 and Microsoft's Spatial Sound.
Compatibility, thanks to the 2.4GHz Quantum 2.0 connection technology, as well as the Bluetooth, is excellent, supporting many of today's popular systems including Windows, MacOS, PS4 and PS5, Nintendo Switch, Mobile phones and the Oculus Quest 2. Xbox users are also catered for with the Arctis Nova 7 Wireless X.
SteelSeries are well-known for their comfortable headsets, and with the ComfortMAX System, the Nova 7 Wireless shouldn't be any exception; the headband features 4 points of adjustment with height-adjustable rotation ear cups, a stretchy overhead band and breathable AirWeave memory foam cushions around the ears. The new design is also 14% lighter than the previous generations.
Priced at £174.99, and similarly in other regions, the headset comes up against some stiff competition, including the Razer Kraken V3 Pro, Logitech G535 Lightspeed and CORSAIR HS80 RGB. Let's delve into the review and see what's what.
SteelSeries on the Arctis Nova 7 Wireless:
Experience optical speed like never before. The custom-built OptiPoint optical switches harness light to detect the registration depth of your keystroke for 33% faster actuation, zero debounce and a lightning-fast 0.2ms response time.