Introduction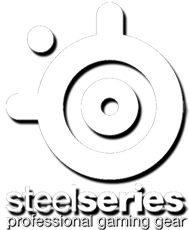 Product on Review:
Arctis Nova Pro
Manufacturer:
SteelSeries
Street Price:
GBP - £249.99
USD - $249.99
AUD - $279.99
SteelSeries have moved from strength to strength within the peripheral market over the past 20 years or so, releasing some truly excellent headsets as well as mice, keyboards and various other items. One area in which SteelSeries seem to excel especially is the audio market, their headsets are forever receiving a myriad of awards and today we get the pleasure (hopefully) of testing their Arctis Nova Pro, the crème de la crème of their wired headset lineup.
The Nova Pro supports the latest 360° spatial audio technologies, using Sonar on the PC and Tempest 3D on the PS5, pair that with premium high fidelity drivers and the new GameDAC Gen 2 with Hi-Res Audio Certification thanks to the 96KHz/24-Bit signal processing.
The model in for testing today supports the PC and PlayStation, however there is a second model, which is identical in all other ways, that supports the Xbox as well, so you're covered regardless of which side of the fence you find yourself on.
Over 5 years ago we looked at the
Arctis Pro
which received the Vortez Ultimate award from Tony, certainly a big reputation to follow; how much can SteelSeries improve on the formula? Let's delve in and take a look.
SteelSeries on the Arctis Nova Pro
Ultimate clarity and sound quality come together in the Nova Pro Acoustic System, raising the bar for what audio in gaming means. Our audio engineers pushed the envelope for legendary performance with Premium High Fidelity Drivers, achieving sound purity unlike any other gaming headset.