Introduction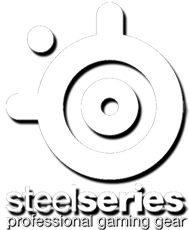 Product on Review:
PRIME
&
PRIME+
Gaming Mouse
Manufacturer
:
SteelSeries
MSRP
:
- UK: £59.99 / £79.99 inc. V.A.T.
- US: $59.99 / $79.99 excl. tax
- EU: €69,99 / €89,99 inc. V.A.T.
SteelSeries
have a long and storied pedigree in the gaming peripheral space and, unlike many manufacturers, maintained a laser-like focus on this market for well over a decade. One of our first ever peripheral reviews for brand were of the venerable
Ikari
, a mouse designed with input from professional esports teams; a relatively rarity at the time, gaining input from the pros is now almost standard practice. In this, as with many of their innovations, we're shown just how they've been consistently ahead of the curve in many aspects of hardware design and production.
Technology moves on even in this increasingly mainstream segment, and that's especially the case with the new PRIME series gaming mice. Rather than trumpeting affordability or aesthetics, SteelSeries are holding up the new range of nimble rodents as beacons of innovation in two core aspects: the switch, and the sensor. With PC gaming well into a Renaissance period (in part due to a year or more of lockdown) and a new spotlight on competitive gaming thanks to streaming and esports broadcasting, there is no better time to catch the imagination of amateurs and enthusiasts alike with some compelling new technology.
The SteelSeries PRIME series is currently made up of three mouse models - the
PRIME
,
PRIME+
and
PRIME WIRELESS
- and is thematically joined by the
Arctic Prime
. All three mice are nearly identical in appearance and dimensions, but differ slightly in their feature set to cater to discrete user profiles. They start at an MSRP of £59.99 for the PRIME, reaching £129.99 for the WIRELESS model, putting them in the mid-range to enthusiast gaming segments amongst some exceptionally strong competition.
Two key attributes have been earmarked to set the designs apart from the mainstream. The first is "Prestige OM", a brand new switch design which utilises an optical-mechanical approach. The second is the latest TrueMove optical sensors developed in partnership with PixArt, capable of 18000 CPI and one-to-one tracking at velocities up to 450 inches per second. Differences between the PRIME and PRIME+ - the two mice we're reviewing today - are more subtle but no less important.
So, with an array of manufacturers seemingly fighting for the Ultralight crown, it's up to SteelSeries to return some semblance of normality to the picture. Just not too much.