Introduction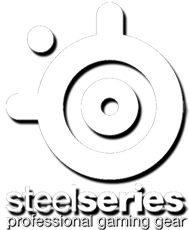 Product on Review:
SteelSeries Sensei 310
Manufacturer:
SteelSeries
Street Price:
£59.99 / $59.99
SteelSeries has provided us with the SteelSeries Sensei 310 and the Rival 310, both of which share the same engine and sensor, housed in separate chassis designs. We kick off this two-parter with the ambidextrous Sensei 310.
We've tested several SteelSeries Sensei mice over the years, all of which have received top marks with almost no flaws at all. The Sensei 310 promises to follow in its forefather's footsteps; this time, however, touting SteelSeries TrueMove3, their latest and greatest sensor, developed in partnership with PixArt, offering 12,000 CPI and a true 1:1 tracking ratio.
The Sensei 310 is an ambidextrous shell, best suited for those who adopt the claw or finger-tip grip styles, though obviously will adapt to all grip styles and be suitable for lefties all the same.
Under the hood is a 32-bit ARM processor to increase responsiveness and allow you to save profiles onto the device for eSports events. There are also two split-trigger buttons up the front, housing OMRON switches for increased feel and longevity.
Certainly, upon the face of it, the Sensei 310 looks to offer everything you could ask for, and let's not forget, the Sensei also features two RGB lighting zones for those desktop schemes.
Steelseries on the Sensei 310:
TrueMove3 is a 12,000 CPI, 350 IPS optical sensor built exclusively with industry leader PixArt. Instead of focusing on CPI alone, TrueMove3 was engineered for true 1-to-1 tracking. Moving a specific distance on a mousepad results in the same exact distance on screen, without introducing latency, interpolation, or affecting jitter reduction.