Introduction
Product on Review
:
DiskStation DS216
Manufacturer & Sponsor
:
Synology
Street Price
: £209 GBP / $290 USD
Having reviewed many Synology NAS units at Vortez and used them on our own personal networks over the years, it's evident that we're quite a fan of their products. The secret to their success lies in the fine balance between solid hardware specifications and an all-encompassing software suite. Rarely do you find a company which can strike this balance as one of these elements is generally weak (usually the software).
Over the years Synology has built-up a strong reputation in the NAS arena as having one of the most flexible and intuitive operating systems available. Their DSM OS receives regular updates and it's clear that the company places particular emphasis on software development. Last month Synology release their sixth iteration of DSM to the public and today we'll be exploring it along with the DS216.
DS216 is Synology's 2016 edition of their popular two-bay NAS designed for workgroups and small offices. This elegant unit makes use of MARVELL Armada 385 88F6820, 512MB of DDR3 and can accommodate up to 16TB of data storage.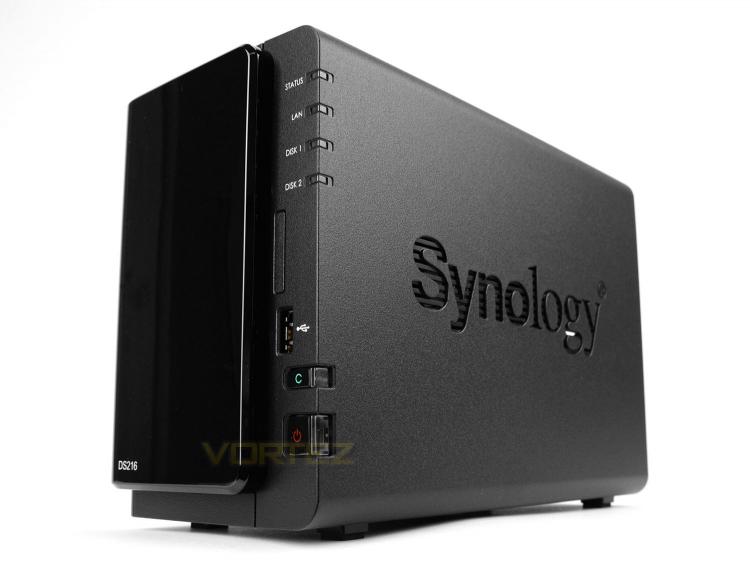 Synology on their DS216
DS216 is a feature-rich 2-bay NAS server, suitable for workgroups and office environment. With a hardware encryption engine, DS216 delivers speedy performance and protects data effectively, while boosting productivity.