Introduction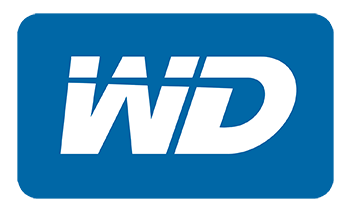 Product on Review:
Western Digital Blue SN500
Manufacturer:
Western Digital
Street Price:
250GB – GBP £50.00 / USD $53.99
500GB - GBP £70.00 / USD $75.99
While the big names in the NVMe industry, Western Digital included, fight it out for the fastest drive with the highest endurance rates, there's also room in the market for fast drives with a focus on value rather than outright speed. That's where the Western Digital Blue SN500 steps in.
The SN500 is available in capacities of 250GB or 500GB, catering to the budget end of the market, while also ensuring the capacity can be delivered by a single NAND chip. Read and write speeds are limited to 1700MB/s and 1450MB/s but you'll still find this to be way in excess of any SATA-based solution. IOPS ratings are in the region of 275,000 4K Read and 300,000 4K Write, on the 500GB model, with the 250GB making do with 210,000 4K Read and 170,000 4K Write.
The SN500 uses a DRAM-less configuration, which has an impact on speeds but, as we all know, with the current pricing of DRAM modules, will help to keep the cost down. It also has an added bonus of reducing power draw which will be useful for small form factor laptops where every Watt counts.
We recently looked at Western Digital's Black SN750
with
and
without
the EKWB heatsink. This drive presents roughly a 40% price premium over the SN500, and where every penny counts, such as with system integrators or those who aren't willing to spend huge sums of money, the SN500 may just make more sense. You also don't need to sacrifice any warranty with this drive, Western Digital
Let us delve into the review and see how the Western Digital SN500 stacks up against the competition and whether or not you're likely to see any real-world difference.
Western Digital on the Blue SN500:
The WD Blue™ SN500 NVMe™ SSD steps up performance three times over our high-end SATA SSDs with a superior NVMe solution for high-performance and mainstream PCs. The WD Blue SN500 NVMe SSD allows resellers, system builders and consumers to take advantage of a reliable NVMe storage solution when creating their next PCs. Available in 250GB and 500GB capacities in an M.2 2280 form factor, the WD Blue SN500 NVMe SSD will give your system the boost you need.