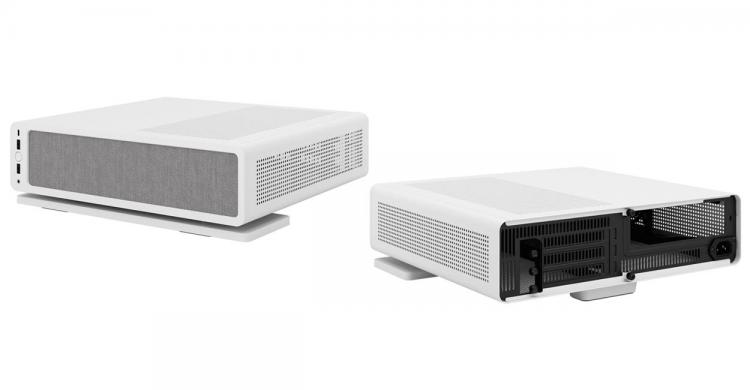 The Fractal Ridge chassis was launched last year in November, a slim gaming and HTPC desktop enclosure that offers two orientations with support for long graphics cards of up to 335mm in length. Available in black and white colours, the Fractal Ridge appeals to the small form factor PC enthusiasts. Recently, Fractal found issues with the Ridge's included PCIe 4.0 riser card wherein it appears to be incompatible with certain hardware configurations. Unlucky users may experience significant performance loss with the installed PCIe 4.0-enabled graphics card. Read Fractal's statement regarding the issue below.
The PCIe riser card supplied with the
Fractal
Ridge has been discovered to be incompatible with some hardware configurations when run in PCIe 4.0 mode.
After extensive testing, we have determined that while most systems will run PCIe 4.0 using the Ridge riser card without issue, those experiencing issues with stability will need to run the system in PCIe 3.0 mode for now. This can be enabled in the motherboard BIOS settings.
We are developing a solution to enable full PCIe 4.0 compatibility, but until that is ready, we will update our listings to reflect that only PCIe 3.0 compatibility is guaranteed.
Currently affected users, please contact our customer service team at
[email protected]
to receive assistance and continuous updates with the latest information until we have a riser replacement available. The customer service team can also help those requiring guidance in switching to PCIe 3.0 mode.
We thank you for your understanding and apologize for any inconvenience.
Source: Fractal