Product on Review
:
Live Gamer Extreme 2 – GC551
Manufacturer & Sponsor
:
AVerMedia
Street Price
: UK £159 US $194 AU $279
For any gamer wanting to capture in-game footage to share with the rest of the world, there are some hurdles to overcome. Specialised software is required to run in the background, and in some cases, this can have a detrimental effect on system resources - possibly ruining the entire experience for the source.
Seeking to alleviate these problems is the trusty capture card, which is a device that takes care of, and reduces the strain that streaming or recording can place on system resources. In particular, recording gameplay footage from a system without a capture card can impact frame-rates, which is something we'd all like to avoid – a capture card acts as a go between, allowing the source machine to enjoy silky, buttery smooth gameplay without compromising.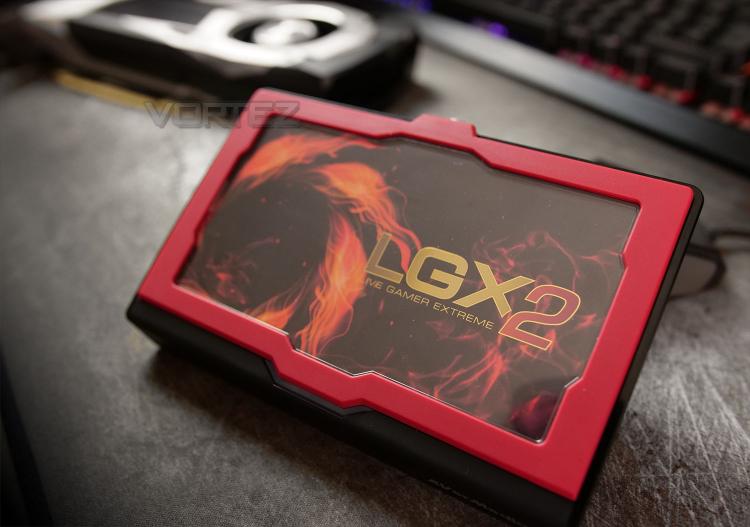 Hot on the heels of our
Streaming & Gaming PC Guide
, for today's consideration we'll be looking at AVerMedia's new Live Gamer Extreme 2 or GC551. This device is capable of capturing footage at up to 1080p60 and offers 4K60 pass-through, all via USB 3.1 Type-C. The significant difference between this new version over its predecessor is the 4K pass-through support, which essentially allows the source to play at 4K and presents 1080p60 for capture/stream (something which is more preferable for streamers anyway, since 4K broadcast would gulp up massive amounts of internet bandwidth for the source and recipient).
We've been using the AVerMedia Live Gamer Extreme 2 for approximately four solid weeks and have had absolutely no problems to report at all. This device is likely to replace the Epiphan AV.io 4K, which, after 12 months of use is suffering from connectivity problems. Although the LGX2 doesn't allow for 4K capture, we'll still be able to obtain performance footage for the production of our graphics card video reviews.
The LGX2 is presented in a small, attractive looking box, which aside from the device itself, features: a HDMI cable (1.5M), USB 3.1 Type-C to Type-A cable (1M long), backup screw, replacement cover, install guide, Cyberlink PowerDirector product key and 1 year warranty extension card.
The capture card itself weighs a mere 182g and measures 145.3 x 97.2 x 29 mm – roughly the size of a postcard. The front of LGX2 features a red detachable cover which has a transparent window. Underneath this window there is a removable card – this can be changed for a design of your choice, you just need to print out the design according to the dimensions. All of the connectivity is located on one side and consists of a USB 3.1 Type-C port and HDMI-in and out ports. The idea being that the USB 3.1 cable connects to LGX2 and the computer system which will stream/capture footage. The HDMI ports can then be used for consoles or another computer system which games are to be played from (the source).
Although other capture cards we've reviewed are plug and play, the LGX2 isn't. For simple usage, a basic driver is required – this can be downloaded directly from AVerMedia's website. The download also features their in-house
RECentral
which gives you options to stream, record and organise content. For Twitch users, this might be something of interest as you can create Scenes and modify layouts for your feed. You can also manage things like Chroma Key for webcam capture.
For other users, once the driver is installed, the capture card will be discoverable within supporting software (Skype, XSplit, VLC and more).
USING LGX2 WITH XSPLIT
In our example we'll use
XSplit Broadcaster
– something we use on a regular basis. After installing the driver, which takes a matter of minutes, all we need to do is connect the LGX2 up and respective HDMI cables, the LED on the front of the device should light up blue and then load up Broadcaster.
Specific settings can be chosen within the software package you choose to use but with XSplit Broadcaster we were able to choose from 640x360 up to 1920x1080 with 60 fps being available for silky smooth motion.
Recorded footage appears in the chosen path within the software package being used and file size will be dependent on the options chosen. The colour space offered is YUY2 and were impressed with the output – footage is clear, vibrant and there appeared to be little-to-no lag while looking at both displays. On the audio side, up to 96 kHz (24-bit) is offered over HDMI for input while output allows for 48kHz (16 bit).
CONCLUSION
Whether you're a streamer or just a casual gamer with a desire to record your gameplay, the Live Gamer Extreme 2 is a wonderful piece of kit that can jazz up the entire process.
After spending a month with this product, we can vouch for its performance. It holds to the claims of being able to offer 4Kp60 pass-through and ultra-low latency and is generally a delight to work with. Our only criticism is that using the cables provided (1M USB cable, 1.5M HDMI cable) leaves minimal slack. For our configuration, there was just enough length in both cables to provide connectivity.
We've used capture cards for a number of years at Vortez in the production of our video reviews at
Vortez TV
. Up until the beginning of the year, we depended on the
Epiphan AV.io 4K
– that is, until it decided to refuse to operate correctly. As a result, we'll now be turning to the LGX2 for our upcoming video reviews. So far, this device has been an exceptional piece of kit which is both reliable, accurate and easy to use. However, if we do encounter any problems we'll be sure to update this article.
If you'd like to see Live Gamer Extreme 2 in action, be sure to
check out our latest graphics card review
or our
system/laptop reviews
. All of the gameplay footage after July 2018 is captured using this device.
Backed by a multitude of capture devices, it's easy to see why AVerMedia are in the field of digital imaging – the Liver Gamer Extreme 2 is ideal for gamers and streamers who want a hassle-free device to share their very best gaming moments.
Pros
+ Attractive device for desk
+ Easy to use
+ Offers 4K pass-through
+ Zero latency during capture
+ Utilises USB 3.1
+ Works with a multitude of software packages
+ CyberLink Power Director key included

Neutral
- Larger than other streaming devices
- 'Extreme' moniker but 1080p max. output

Cons
- USB 3.1 cable is quite short (1M)
Click here
for an explanation of our awards at Vortez.net.
Stay connected with the Vortez Social Media pages:
Facebook
Twitter
Instagram
Join in with the discussions on
Discord