Conclusion
The M65 PRO RGB is the latest step in the M65 legacy and it surely is a positive one. As Corsair's FPS gaming mouse, it is understandable that it has shifted towards using an optical sensor over laser. This is because the responsiveness and native true zero acceleration ensures a more reliable and predictable experience. This enables gamers to make speedy, snap decisions with a precise outcome. Housing such performance in the comfortable, high quality aluminium chassis of the M65 will make it all that bit more competitive against some of the latest optical mice around.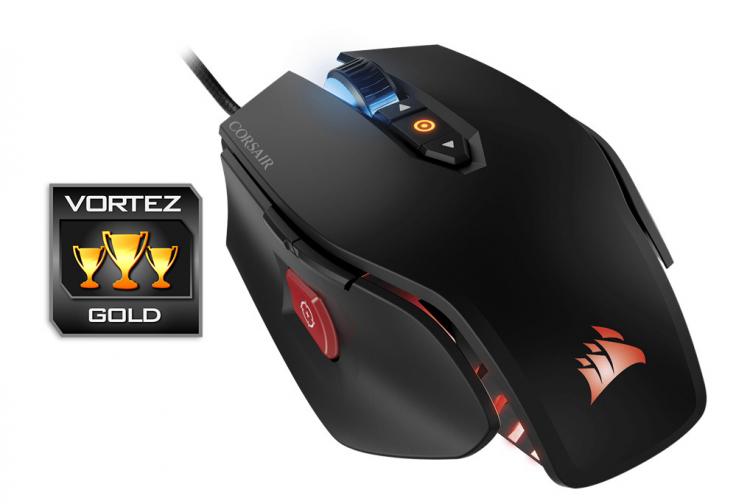 There are some criticisms that are worth mentioning, firstly is the lack of actual progression of the M65 model. This could have been envisioned as a simple case to house the removable weights, or simply scrapping the removable weight system in favour of a slightly lighter, more streamlined design to the chassis. Another consideration is how Corsair have approached the '12,000 DPI OPTICAL' sensor, as one could almost accuse them of 'benchmarketing' the 12K sensor to the detriment of gamers. The top end of the DPI range seems to be stretching the performance of the sensor a bit and isn't really worth using. Though, this is arguably an oversight because the majority of gamers tend to use under 3000 DPI.
The asking price of the M65 PRO RGB is fairly reasonable and will likely be found in stores around the £50 mark positioning it at a rather sweet spot, and despite its age, the M65 still feels fresh in appearance and form, making the M65 PRO RGB as relevant since its first release and is the most advanced version yet. Overall, the M65 PRO RGB is a fantastic mouse and will come highly recommended.
The Corsair M65 PRO RGB introduces a high performance, responsive optical sensor with zero acceleration into the top quality M65 body, creating a mouse that serious FPS gamers will love.
Pros.
+ Great build quality
+ Comfortable for different grip types
+ Smooth precise performance
+ Zero acceleration
+ 8 programmable buttons

Cons.
- Jittery at high DPI
- Still no case for removable weights
Click here
for an explanation of our awards at Vortez.net.