Conclusion
The Sound Blaster ROAR seriously impressed us, not just because of its audio fidelity, but also because of all the included features, attractive design and price point. The massive 6000mAH battery is said to last for around 8 hours though in our testing, I have managed to get in at least 4 hours of continual use at a moderate level, on top of this there has been irregular 5-30 minute use and the battery indicator was still showing 3 LEDs lit. Maybe this will settle down after more continued use but the 8 hour life is wholly believable.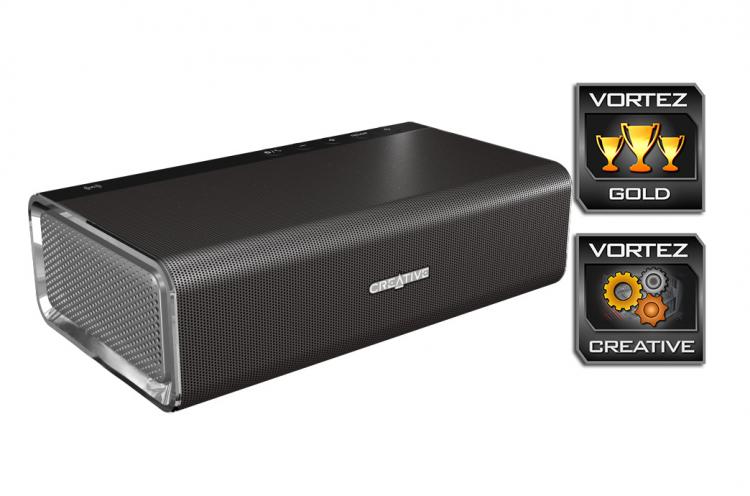 The primary concern in regards to whether this portable wireless speaker is for you, is whether you will actually use it or not. If you need, want or require a portable sound system for work, play and more, the ROAR can become your best friend. The bi-amplified design works wonders in regards to the frequency seperation as you get full fledged high quality audio with no distortion or muddiness at a good volume. For when you want that extra kick, you hit that ROAR button and for when you want a low volume wind down at the end of the day, you have the bedtime mode and Terabass. Using a micro SD card you can store a library of MP3/WMA/WAV tracks ready for playback, you can connect any smart device Bluetooth or NFC and you will get high quality playback via aptX and AAC, finally you can even connect your laptop, PC or MAC via USB and download supporting Sound Blaster Software.
All that is a lot to take in, and it reflects how serious the wireless speaker market has become. Creative have made this device capable of handling expectations and smashing them with outright awesome. The only real downside to the SB ROAR is not with what it has, but what it has not; an included carry case, which are available seperately from Creative for £16.99, considering the weight a protective carry case would be very desirable. Also it doesn't come with the MegaStereo cable to help you 'enslave' other speakers, again, available from Creative at an extra cost. Though the multipack bundle throws in the cases and cable effectively for free, these could be an included standard accessory, pushing the Sound Blaster ROAR to an exceptional level.
Creative prove that they are pioneers in audio with the Sound Blaster ROAR, which packs a mighty punch in a compact, elegant exterior. The audio quality owed to the bi-amplified design is nothing short of fantastic and the intelligent features will leave you questioning the worth of the competition.
Pros.
+ Compact size
+ Good quality audio
+ Loud enough to fill a room
+ Attractive minimalistic design
+ Highly versatile
+ Impressive features and controls
+ Lots of connectivity options
+ Long battery life

Cons.
- MegaStereo cable not included
- Carry Case not included
Click here
for an explanation of our awards at Vortez.net.