Conclusion
We quite enjoy looking at the lower-end of the laptop market from time to time as it gives a broader outlook of what's on offer. The new Stealth 15M with its hardware spec and pricing slots into the low-to-mid range and is likely to be a popular choice for gamers wanting to keep to a tighter budget.
15M arrives in a beautiful chassis which looks pleasant to the eye and feels great to touch. Although the keyboard is RGB backlit, the rest of this model is subdued, elegant and blends into the office environment very well.
Found within 15M we have the 4-core, 8 Core i7 11th Gen CPU, 16GB DDR4, 1TB M.2 SSD and the RTX 3060. Under this configuration we're able to tap into some good performance. Just bear in mind if you are gaming, the maximum detail preset will be out of reach at this level. Instead, gamers will have to settle for medium or high to keep framerates comfortable. We love that MSI has included just one display option with this unit and that it's a 144Hz IPS-level panel. The display is buttery smooth and a pleasure to work with, both in and out of games.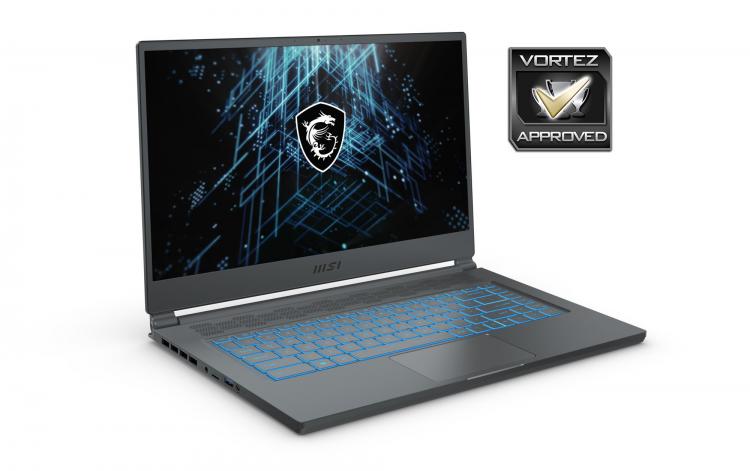 Since we have an Intel 11th Gen processor, we now have greater functionality and some new tech such as Thunderbolt 4. 15M benefits from a Thunderbolt 4 port/USB 4 and also receives a USB 3.2 Gen 2 Type-C. We are somewhat disappointed there are only two USB Type-A ports though, as this will limit some users.
Having no option to perform upgrades (due to the nature of the design within) and being fixed to a 1TB storage drive is short-sighted. If a user's photos, videos, docs and games library exceeds 800GB – this could present a few issues.
Pricing is for the Stealth 15M sees it hit shelves for: GBP £1400 | USD $1400 |
AUD $2899
. That dips into the mid-range selection of laptops – for the money, we feel it represents good value for money.
On the hunt for a reasonably priced gaming laptop with a decent configuration and features? The Stealth 15M presents a compelling option to consider!
Pros
+ Clean, simple design
+ Thin and lightweight
+ 144Hz IPS display
+ RGB backlit keyboard
+ Good overall performance for price
+ Offers Thunderbolt 4/USB 4
+ Features a micro-SD card slot reader

Cons
- Just two USB Type-A ports
- CPU temperatures still north of 90C
- Lacks secondary storage drive
- Upgrades are not possible due to design
- Just a 720p webcam
Click here
for an explanation of our awards at Vortez.net.
Stay connected with the Vortez Social Media pages:
Facebook
Twitter
Instagram
Join in with the discussions on
Discord