Introduction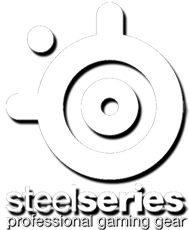 Product on Review:
SteelSeries Apex 7
&
Apex Pro
Manufacturer:
SteelSeries
Street Price:
Apex 7: GBP £179.99 / USD $179.99
Apex Pro: GBP: £199.99 / USD $199.99
SteelSeries are a behemoth within the gaming peripherals market with many popular designs along the way since their inception in 2001. Today we're going to look at their latest gaming keyboards, the Apex 7 and Apex Pro.
Following on from the
Apex M750
that we reviewed in 2017, the Apex 7 and Apex Pro introduce several new features to breathe new life into a stagnating keyboard market.
Both the 7 and the Pro sport the same layout, and both are available in tenkeyless or full-size, to the point where they're impossible to tell apart from appearance alone. The soft-touch wrist rest is included, as is full RGB support, but one of the key selling features is the OLED display with integrations built into many different pieces of software.
Wasting very little real estate, the keyboard is smaller on the desk than competitor keyboards while maintaining an optimal typing experience with typical key spacing, but under the keycaps is where the real magic happens. The Apex 7 is available with SteelSeries' own QX2 mechanical Red, Blue or Brown switches but the Apex Pro brings a first of its kind, adjustable mechanical switches with per-key customisation, something we're very keen to try out!
Priced at £179.99 for the Apex 7 and £199.99 for the Apex Pro, these are some of the most expensive keyboards we've look at to date, due to that, we're going to need to see something incredible from these keyboards to both beat the competition and warrant the hefty pricetag.
SteelSeries on the OLED Smart Display:
An integrated command center displays useful information for adjusting settings, changing profiles, and seeing on-the-fly updates. Avoid tabbing out of what you're doing, and instead let your keyboard show you the important details.