Introduction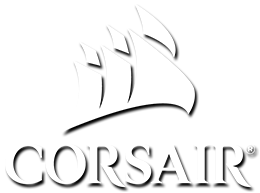 Product on Review:
Corsair H110i Pro RGB
Manufacturer:
Corsair
Street Price:
GBP £119.99 / USD $119.99 / AUS $169.00
Back at the start of the year, Corsair felt it necessary to add some RGB lighting to their all-in-one water-cooling line up. We saw the
Corsair H150i Pro RGB
and the
Corsair H115i Pro RGB
, featuring 360mm and 280mm radiators respectively. July saw the release of a 240mm version of that same CPU cooler, with a slight reduction in price to match. This should come as no surprise, with the 240mm format being one of the most popular sizes and most cases easily supporting the radiator.
The Corsair H100i Pro RGB is a self-contained water-cooling solution for those with a smaller case or less power-hungry CPU, with the intention of reduced temperatures and less noise.
Corsair's ML-series of fans have proved popular since their introduction, being used for their high static pressure and low noise, perfect for radiators and cooling towers – Corsair include a pair of their standard grey ML120 fans with the H100i Pro RGB. Those fans are controlled and powered by the pump head, helping to keep clutter to a minimum.
Compatibility is improved on their previous generation Hydro Series CPU coolers, offering brackets for all of the latest AMD and Intel sockets, including the Threadripper CPUs.
We saw some brilliant results from the H150i and H115i back in January, so we're keen to test the H100i Pro and see how a pair of 120mm fans can cope with our Core i7 3930K.
Corsair on the H100i Pro RGB:
The CORSAIR Hydro Series PRO are our quietest liquid CPU coolers ever. We've added a quieter pump, ML Series magnetic levitation fans, Zero RPM mode, and quiet startup to cut the noise to a minimum. A brand new compact RGB pump head with bold styling makes the Hydro Series PRO as easy on the eyes as it is on the ears.